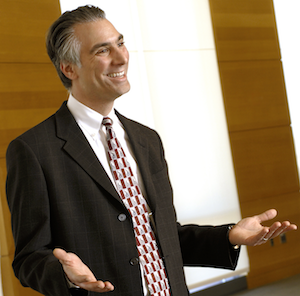 Kevin Werbach is an expert on business, policy, and emerging technologies such as blockchain, broadband, and big data. An influential figure in Internet and communications law, Werbach served on the Obama Administration's Presidential Transition Team in 2008. He founded the Supernova Group, a technology consulting firm, and organized the annual CEO-level Supernova technology conference. He created one of the most successful massive open online courses, with over 450,000 enrollments, and co-wrote For the Win: How Game Thinking Can Revolutionize Your Business. He was named Wharton's first-ever Iron Prof in 2010.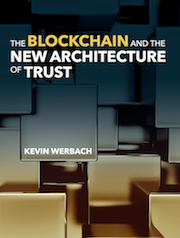 Werbach was one of the first technology scholars to focus on blockchain and cryptocurrencies. His book, The Blockchain and the New Architecture of Trust, will be published November 20, 2018 by MIT Press.
Earlier in his career, he edited the influential technology newsletter Release 1.0, and helped develop the US Government's Internet and e-commerce policies as FCC Counsel for New Technology Policy in the Clinton Administration.